Broccoli is one of nature's rock stars. It's a top source of natural plant chemicals shown to help lower the risk of some cancers (though many other things also affect your cancer risk). Each cup of the florets also gives you plenty of vitamins C and K.
Learn how long to boil broccoli to make this healthy and nutritious vegetable with a slightly crunchy texture and bright green color. The techniques here ensure that you'll get perfectly boiled broccoli every time!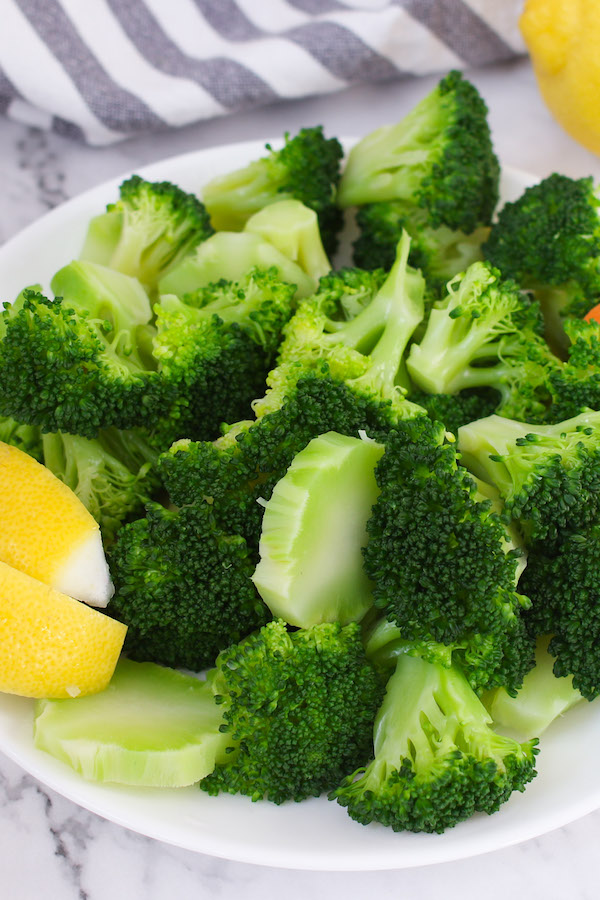 An easy and healthy side dish is just minutes away. Boiling is one of my favorite ways to cook broccoli, as it produces a crisp-tender texture while bringing out its delicious flavors. There are two steps for boiling broccoli: boil the stems first, and then add the florets. This two-step process ensures each part gets cooked perfectly.
Broccoli is rich in dietary fiber and protein along with other nutrients. While boiling broccoli is one of the easiest ways to cook it, other options include steaming, roasting, sautéeing, microwaving and grilling.  Boiled broccoli is a great side dish for many entrees including Orange Chicken, Pork Chops,  Steak and Baked Chicken Thighs.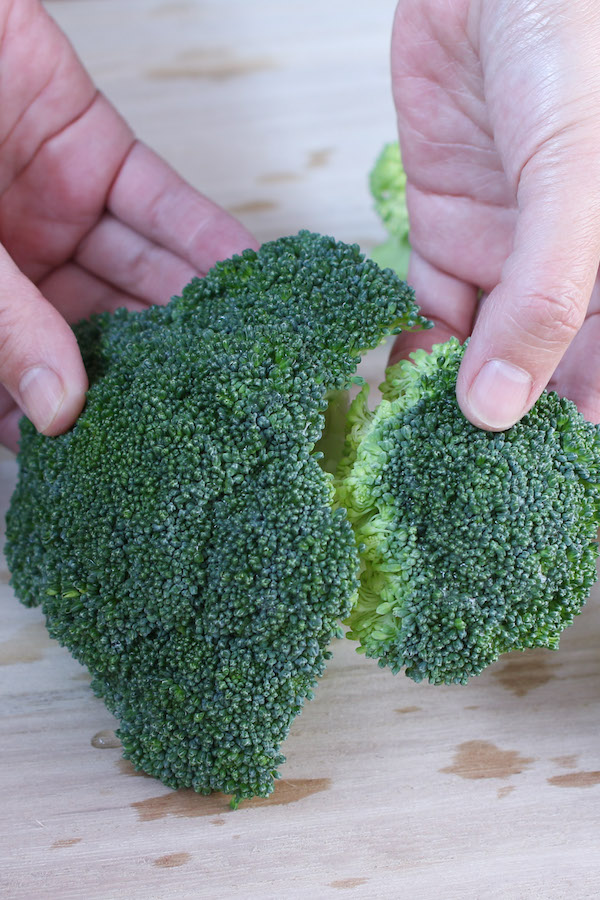 HOW TO PREPARE BROCCOLI
Purchase fresh broccoli: Look for a bright dark green color, avoiding old broccoli with brown spots on the florets or stems. The florets should be tightly bunched together, and the stems should feel firm. Fresh raw broccoli can be stored in the fridge for up to 3 days.
Clean your broccoli thoroughly: The best way is to clean it with vinegar and water (1:3 ratio between vinegar and water). Soaking the broccoli in vinegar water for about 5 minutes will ensure no insects lodged inside the florets remain. Then rinse it well under cold tap water.
Prepare broccoli florets: Use a sharp knife to cut the stem away from the crown. Then use your hand to break the crown apart into big florets. Slice the florets into bite-sized pieces.
Prepare the stem: Trim off any leaves and peel off the tough layer of skin. Slice off the bottom inch of the stem and discard. Then cut the remaining stems into thin slices.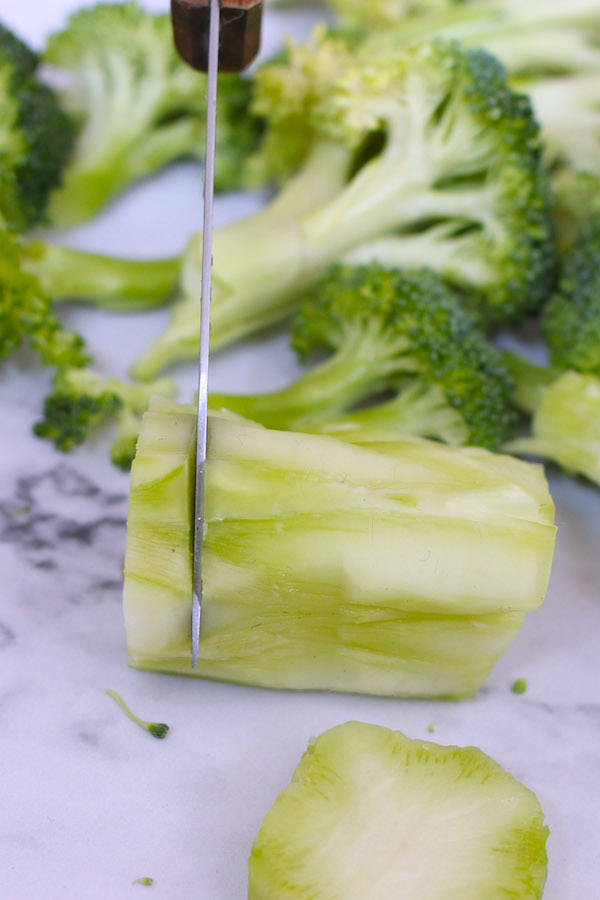 Keep your broccoli florets separate from the stem pieces, as the florets cook much faster than the stems.
HOW LONG DOES IT TAKE TO BOIL BROCCOLI
The cook time depends on your personal taste and the size of the florets. Broccoli cooks quickly, and the key is to cook stems and florets separately as the broccoli stems take longer to cook.
Bring water to a boil in a saucepan on high heat, and add a pinch of salt. Add the stems (or stalks) first and cook for 2 minutes. Then add the florets into the boiling water, submerge them completely in the water. Cook for 3 minutes until crisp-tender. If you like a softer texture, you can boil it for another 2 minutes.
Drain using with a colander. It's best to submerge the cooked broccoli in a bowl of cold water or ice water immediately. This will help stop the cooking process and ensures the crisp texture along with the bright green color.
The neutral flavor the broccoli comes out beautifully when it's properly cooked. Sprinkle with salt and pepper and serve with lemon wedges.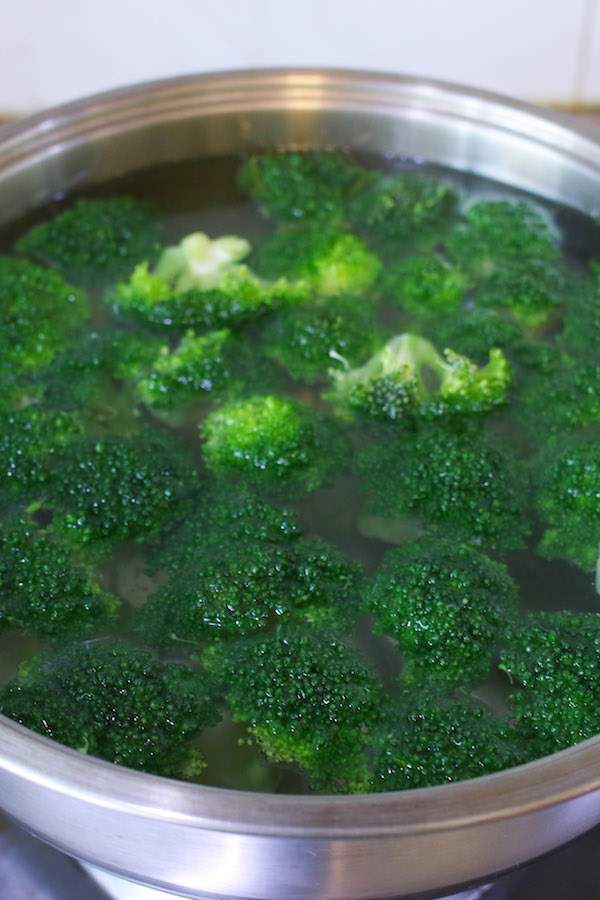 TIPS FOR BOILING BROCCOLI
How to Blanch Broccoli? If you plan to use your broccoli in salads or casserole, it's better to blanch it rather than boil. Just shorten the boiling time to 2 minutes to bring out the flavor and brighten out the color.
How Do You Cook Fresh Broccoli in Microwave? In a microwave-safe bowl, add the prepared broccoli florets and pour 3 tablespoons of water. Cover with a lid and microwave for 3 minutes on high. Check if the broccoli is crispy tender. Microwave additional 1 minute if necessary.
How Long Does Raw Broccoli Last in the Fridge?  You can store raw broccoli you the fridge for about 3 days. Its flavor and nutrition will start to decline after that.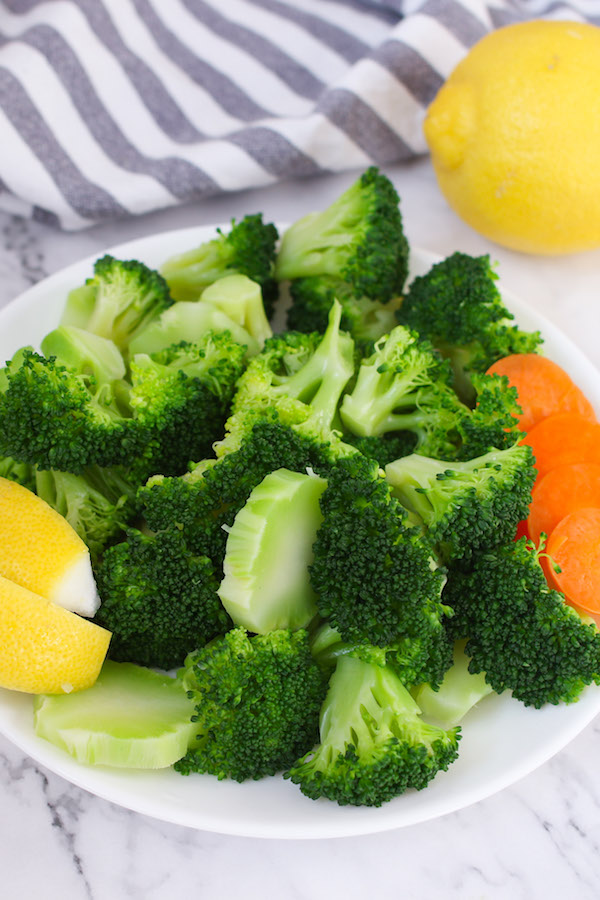 Source: How Long to Boil Broccoli